Exceedingly Good Texture Analysis
Posted on: September 13, 2021, by : Spectronic CamSpec Ltd
Texture Analysis Using TMS Pro Texture Measurement System
With Thoughts on Texture Analysis from Teresa Cruces, Research and Development Manager, Nutrition and Applications, Premier Foods
At Premier Foods cake factory in South Yorkshire where the nation's favourite Mr Kipling cakes are made, Teresa Cruces from the Research and Development team uses Spectronic CamSpec's TMS-Pro Food Texture Analyser. With two new plugin programs available for Texture Lab Pro, the PC software that supports the TMS-Pro Analyser, we visited the factory to introduce the new programs to Teresa and hear from her about the benefits the product has been bringing to her and her team since it was first supplied in 2007 and replaced in 2020.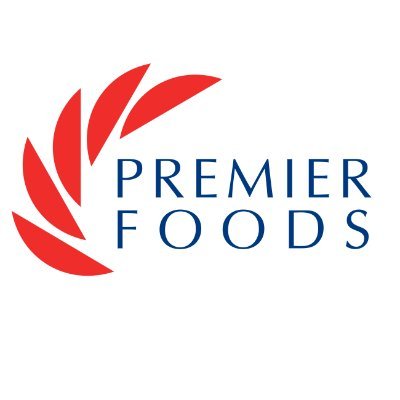 How are Premier Foods utilising the TMS Pro?
During the visit Teresa explained that the TMS-Pro is used primarily "during trials and launches as a quality control parameter for the dough before it is baked."  This makes it easy to ensure that each and every batch has Mr Kipling's signature light, fluffy texture as they are all measured against the same control sample. 'Quality control of firmness of dough' is the texture analysis procedure carried out most often at the factory with the TMS-Pro.
Teresa explained "in New Product Development, the texture analyser is used when working with reformulation projects approximately once or twice a week."  There are many parameters to consider when reformulating products and Teresa shared insight into the main ones: "Firmness and springiness for sponges, crumbliness for pastry, and firmness and stickiness in toppings and fillings," all of which the TMS-Pro system has the capability to measure. Reformulating cake recipes is a challenge but using the TMS-Pro to measure and compare samples makes it much easier to identify how to maintain taste, texture and even, in Teresa's words, "helps us understand how the texture changes throughout shelf-life."
Reduced sugar cakes

Teresa is working on developing reduced sugar cakes which need to taste and look as good as their original counterpart. This is a difficult process. As she explained, "sugar has an important functional role in cakes and toppings: its reduction in cakes impacts flavour, colour, structure, processing and shelf-life. In icings and toppings sugar is often a key component, therefore reducing it has a direct impact on texture, viscosity and setting time."
With so many factors to consider, it can be hard to discern which are vital and which have less of an impact on the end product, therefore are easier to alter in hope of making a healthier product.
"Having a texture analyser gives us the objective data needed to match functionality when re-balancing recipes and using sugar replacers. We can easily identify which is the most impacted attribute, allowing us to make decisions during the reformulation process."
A crucial part of this process is the texture profile analysis test, which measures four textures in the sample: springiness, cohesiveness, gumminess and chewiness. A new program has been developed for the software, giving the user the ability to take a measurement for all four textures in one reading.  Our competitors' systems require individual programs for each texture measurement, so this test alone would take four times longer. "By having a complete texture profile of the samples, we can understand characteristics [such as springiness and firmness] before sending samples to our Professional or Consumer Taste panels."
What about the taste panel?
It is important to note, Teresa explained, that the TMS-Pro does not replace the traditional taste panel but rather supports their opinions with a scientific grade and gives the developers a better idea of what the panel might report. Where a taste panel member is likely to crumble the cake between their fingers, the TMS-Pro will tell you the exact number of newtons after the exact amount of time it takes for the cake to crumble. It can also mimic a chewing motion and give texture measurements after one bite of a sample, two bites and so on. This scientific data will help users to make well-informed decisions when changing recipes and better identify which characteristics need improvement.
A fantastic visit
In conclusion, Teresa said the TMS-Pro is an "important tool for us to use during reformulation to match control samples and control product texture throughout shelf-life. It makes it easier to make decisions when changing recipes and I would recommend it to others."
We were privileged to be given a tour of the factory during our visit where we saw huge, room-sized ovens, miles of French fancies and enough Viennese whirls to feed the five thousand. A truly spectacular place and we were even given some angel slices as we left.
Thanks Teresa!
---
Thank you to Teresa and Premier Foods for choosing Spectronic CamSpec.  Happy customers are a top priority at Spectronic CamSpec, and we appreciate the time spent sharing your experience with us.
If you would be happy to share your experience with Spectronic CamSpec's products and services, please get in touch on 0113 286 4536 and ask for marketing, or email [email protected].